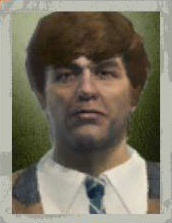 Carmine Rosato's crime family
or
Carmine Rosato's Gang
was an organized crime syndicate of the
Italian Mafia
, that lasted from 1958 to 1959. It was a splintergroup of the
Rosato crime family
leaving the family after the death of Capo
Aldo Trapani
, and
Carmine Rosato
and
Tony Rosato
, two Capos, took all they had and made their own gangs. In February 1959, Rosato was killed along with all of his made men, ending the organization.
Ad blocker interference detected!
Wikia is a free-to-use site that makes money from advertising. We have a modified experience for viewers using ad blockers

Wikia is not accessible if you've made further modifications. Remove the custom ad blocker rule(s) and the page will load as expected.