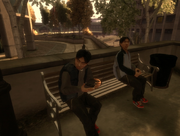 The 
Kim crime family
, also known as the 
Korean Mob
, is an organized crime syndicate from
North Korea
that operates internationally, with connections in
Ireland
and the
United States
. Dealing mainly with counterfeiting money, they made a move to the USA in 2008 and set up a base in
Jersey City
,
New Jersey
.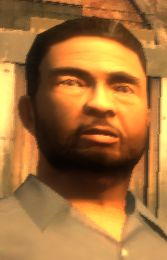 Led by
Park Young-guk
, the Kim crime family of
North Korea
branched out into
Ireland
and the
United States
. In the 1990s, they made contact with
Irish Republican Army
fighter
Derrick McReary
, who was a member of the
McReary crime family
(
Irish Mob
) in
New York City
. With his help, they decided to move to the
United States
and set up operations in
New Jersey
. In 2008, Park's son
Kim Young-guk
arrived in
New York City
with hundreds of fake dollar bills known as "Super Notes" on a speedboat, with Derrick McReary protecting him from the
Albanian Mob
as he arrived in the city. The North Korean mobsters found a base in
Koreatown
in
Jersey City
,
New Jersey
, where they took over fronts like
Mr. Fuk's Rice Box
and countless other ones in the neighborhood. They were weakened when
Gambetti crime family
Don
John Gravelli
sent his associate
Niko Bellic
to assassinate Kim Young-guk in Mr. Fuk's Rice Box, where a shootout between Niko and the mobsters left several Koreans dead. 
Ad blocker interference detected!
Wikia is a free-to-use site that makes money from advertising. We have a modified experience for viewers using ad blockers

Wikia is not accessible if you've made further modifications. Remove the custom ad blocker rule(s) and the page will load as expected.